Celebrity
Today is lustrous model-actress Mithila's birthday.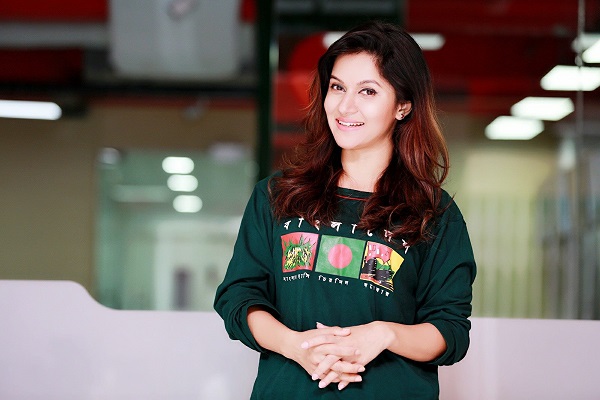 Many Many happy returns of the day Mithila. Today is lustrous model-actress Mithila's birthday. The actress has to spend her birthday in the shooting of a tele-drama under the direction of Tanim Parvez.
About working on the birthday, Mithila said, "Actually, I remain free only on Fridays and Saturdays, while I have to do my job in BRAC International on other days. So when the director asked for my schedule, I had given it without looking at the date.
Now, I found out that it is on my birthday, so nothing can be done now."
"All I seek from everyone is that keep me in their prayers so that I can be healthy and happy. Also, I can raise my child as a good person," she added However, Mithila is currently busy with modelling, hosting, acting and job simultaneously.
She has just completed a new television commercial of Rangs Toshiba directed by Sohag. Popular film star Riaz has worked as the model opposite her.
Rafiath Rashid Mithila is a Bangladeshi singer, model, and actress, born on May 25, 1983. Besides, she is currently a program manager, education at BRAC International.
---
Read Also : "Tumhari Sulu" has scored a maximum on 19th (IIFA) Awards
---