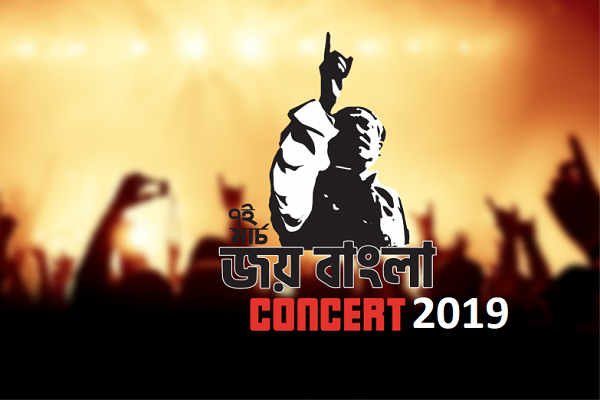 Joy Bangla Concert 2019 Registration has started.
The Popular Joy Bangla Concert manifested in the spirit of liberation war again came back. The organization of the Central Institute of Research and Information (CRI) Young Bangla is going to organize the fifth concert on March 7.
The popular concerts online registration started from 1st March. Like every year Popular Eight bands team will start the concert by singing Bangladesh freedom songs.
Bangabandhu's speech of 7th March and a graphical represent will be present.
---
---
From 2015 Young Bangla organizing the concert commemorating Bangabandhu's historic speech on March 7.
Last year over 10 million viewers have enjoyed the concert in television and online media. 60 Thousand viewers enjoyed the concert live at Army stadium.
Like the previous years, the concert entry ticket will have to collect from online through online registration.
---
---
From March 01, Ticket is being registered from Youn Bangla's Official website https://youngbangla.org .
So, don't be late grab your ticket now and enjoy the show.