Education
College Admission Started from today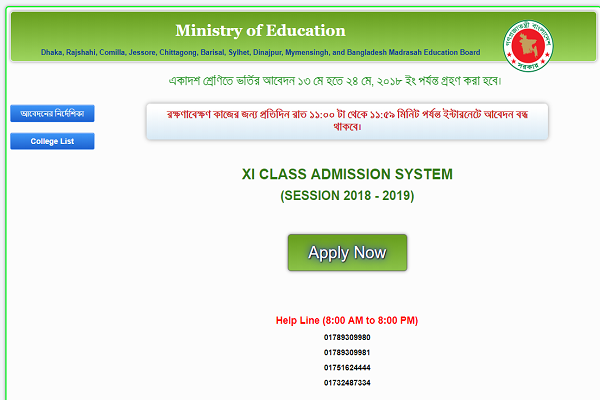 College admission starting from today (sunday) this process of admission in class XI will continue till May 24th. Classes will start from July 1, after completing the admission work in June.
Secretary of Dhaka Secondary and Higher Secondary Education Board. Shahidul Khabir Chowdhury told media person that the process of application formally began on Sunday 12 noon.
Visit www.xiclassadmission.gov.bd to apply for the admission. Beside students can apply through SMS from Teletalk number. Applicant can choose maximum ten colleges to apply.
Online admission will cost 150 taka and the application can apply 5 to 10 colleges or equivalent educational institutions for admission. However, through SMS, the fee for each educational institution will be Tk 120.
---
Read Also : Betbunia Ground Station Ready for Bangabandhu satellite
---
According to the policy no examination will be done anymore, on the basis of results of SSC and equivalent exams, students will admitted in XI class.
Those who have applied for re-evaluation of the book, can apply on June 5 and 6.
In the first phase the application will be made from May 13 to May 24. The results of selected students will be published on June 10. However, if the students do not confirm admission, the selection and admission application will be canceled.
After this, the application for the second phase will begin on 19 and 20 June. The results of this phase will be published on 21 June.
In the third phase, the application will start on 24th June and the results will be announced on 25th June.
Entry will be completed between June 27 and June 30 after completing other migration activities.
---
For More Information or Request Please Visit Our Facebook Page or Join Our Facebook Group
---